LIONS GATE PAINTING VANCOUVER
INTERIOR PAINTING
Vancouver 
Richmond
Burnaby
Surrey
Delta
We are a small family run business in Vancouver BC. We are large enough to do those big jobs, yet small enought to still care. Our attention to detail is what we are known for. We are also known for doing the jobs that other will not do.
Regardless of the type of project you have, call us (604-603-7187) and we can come up with a solution to suit you.
Our Services
We provide high quality Interior Painting, Exterior Painting, Drywall Repair, Power Washing services in Vancouver, Richmond, Surrey, Delta, New westminster and Burnaby area.
Lions Gate Painting provides professional interior painting services to transform your living spaces. Our experienced painters will work with you to choose the perfect color scheme and finishes to enhance the beauty of your home or office. From preparing the surfaces to be painted, to clean up and final inspection, we ensure that every aspect of the job is completed with the utmost care and precision. Our goal is to provide you with a hassle-free and satisfying experience, leaving you with a freshly painted interior that exceeds your expectations. Contact Lions Gate Painting for all your interior painting needs.
Lions Gate Painting also offers top-notch exterior painting services to revitalize the look of your property. Our team of experts will assess the condition of your exterior surfaces and provide a comprehensive solution to protect and enhance their appearance. From surface preparation to color selection, we will work with you every step of the way to ensure the end result is exactly what you had in mind. Whether it's a single-story residence or a multi-story commercial building, our exterior painting services are designed to meet your specific needs and exceed your expectations. Trust Lions Gate Painting for a durable and stunning exterior paint job.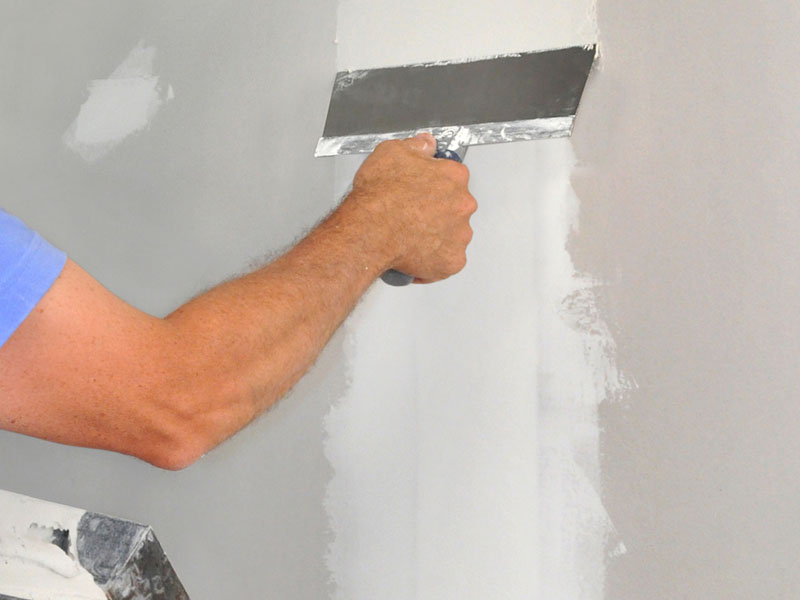 Lions Gate Painting also specializes in drywall repair services to fix any cracks, holes, or damages in your walls and ceilings. Our skilled technicians will diagnose the problem, provide a repair solution, and complete the work with precision and efficiency. Whether it's a small patch job or a larger repair project, we use the best materials and techniques to ensure the repaired area blends seamlessly with the surrounding surface. With Lions Gate Painting, you can rest assured that your drywall repair will be done correctly and to the highest standards. Contact us today to schedule your drywall repair service.
Lions Gate Painting offers power washing services to effectively clean and refresh the exterior of your property. Our powerful equipment and expert technicians will remove dirt, grime, mildew, and other buildup from your siding, decks, patios, driveways, sidewalks, and other outdoor surfaces. Power washing is an effective and efficient way to improve the look of your property, and it also helps to protect your investment by removing harmful substances that can cause damage over time. Trust Lions Gate Painting for a thorough and safe power washing service that will leave your property looking like new. Contact us to schedule your appointment today.
Our pricing is transparent and competitive. We do our best to be upfront with all of the costs necessary to do the best work possible.
We take pride in our workmanship and provide 2 year warranty on most painting except for walked on surfaces. Conditions apply*
Nothing says commitment like longevity! We are proud of our commitment to our craft and our customers.
Painting Companies in Vancouver
Paint is one of the most popular finishing materials used for walls, ceilings, decks, doors, window frames and other components of a building. Be it a house, an apartment, a condo or a commercial space, a well-done paint job can really tie together a space. It also adds value to a property and ensures a more enjoyable living experience.
That being said, it is critically important to hire the right paint professionals to do the job. After all, you are going to invest a significant amount of money and time into it. So you want to be sure that the right pros get it done exactly to your satisfaction.
To make the job easier for you, we have brought together this comprehensive guide on painting companies in Vancouver. This guide details the important aspects of painting – costs involved, good trade practices and helpful tips on finding the right pros.
It also includes an entire section on some of the best painting companies in Vancouver area. If you are in Vancouver and looking to have the interior or exterior of your property painted, this comprehensive guide is for you.
How to hire the right painting company?
Vancouver is home to a huge number of painting companies. You may have many of them in your immediate neighbourhood, so it can be a difficult job to determine which company to hire. At the same time, you want to make the right decision. The paint job will likely incur a sizable bill and you want to make sure your money is spent right.
Get a free quote!
Contact us to get a free quote in the Lower Mainland area.
To make the job easier for you, here are some telltale signs of a good painting contractor.
Preliminary Consultation
Every good painting contractor offers a preliminary consultation. During this consultation, the professionals take an in-person look at your home. You tell them about the areas to be painted and they give you suitable recommendations. This is also the time when you can ask the pros about any other questions you might have. For instance, you may ask them about the availability of eco-friendly painting materials.
Work Proposal
 The work proposal is an expanded form of a price quote. In this, a painting contractor provides you the estimated costs and timeline for the job. You are also provided details about the colours to be used in the paint job as well as the insurance and warranty details of a company. The proposal is one of the most important steps when you are considering a paint job. A quality proposal also stands apart a good painting contractor from the rest.
Timely Delivery
 Once you have the work proposal and accept it, a quality contractor starts the paint job at the agreed time. Workers arrive at your home, sign in on the job and paint different areas of your home. A good contractor nearly always starts the paint job at the right time and completes it within the agreed timeline.
Customer Service
 For a professional contractor, customer satisfaction matters. This is why the right pros will keep you in the loop throughout the painting process, from start to finish. You will be consulted about which rooms or areas to paint first, any concerns about the paint job, details about the security of the home and so on. This ensures that you are informed about the progress of the painters and have your concerned addressed.